1、Description of antique mirror :
Antique mirror is one kind of silver mirror whose pattern is of different chemical composition but not printing , on the surface of silver mirror different kinds of designs and colors form .
2、Characteristics :
Traditional classic archaic style , modern European style
Elegant and graceful
Creating feeling of through time and space
3、Specification :
Standard Size: 1830X2440, 3300X2140mm.
Packing: Pieces in wooden case, paper interlayer.
Thickness: 3mm, 4mm, 5mm,6mm,8mm,10mm
Color : different color available , Clear, Grey , Silver, Golden, Pink, Green, Blue, Bronze, etc.
Design : different design available , or as per customers' design
Paint :Double coating Fenzi paint
Paint color : Grey, Green etc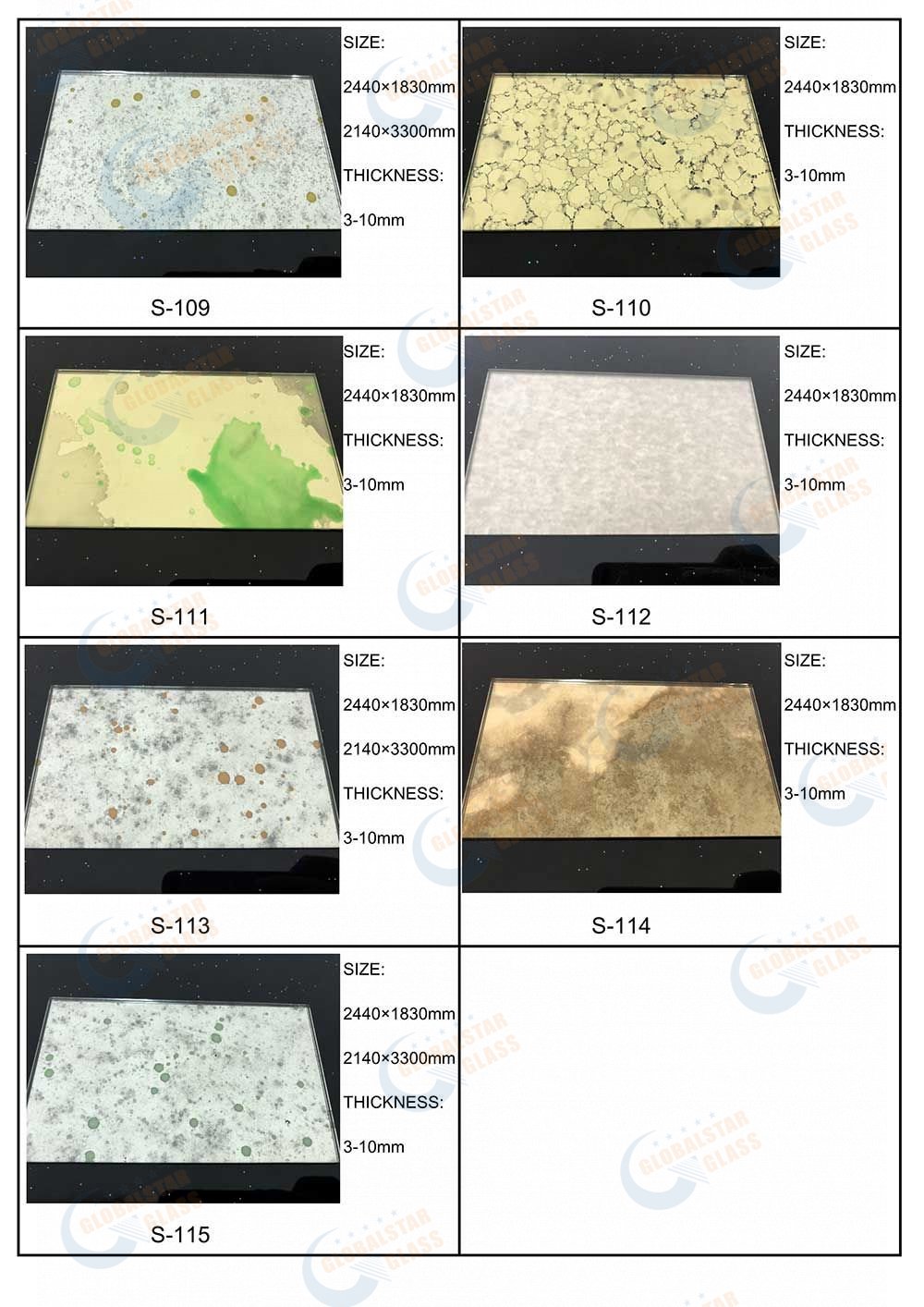 CREATE A VINTAGE, OLD-WORLD LOOK WITH A SENSE OF ELEGANCE
Whether you are looking to enhancing a large architectural building or create a quaint living space, the antique mirrors offered by Globalstar Glass will give you many different design options to help achieve your desired look and feel.
Customers, designers, decorators, and architects can choose from our wide selection of antique mirrors. Because of our continued dedication and strong production line, we maintain a large stock of both the most popular styles and unique designs for your choosing.
NOTES:
Our antique mirrors contain a superior backing paint that protects the antique mirror pattern, allows for a strong adhesive bonding surface, and lets us finish the edges without flaking.
Actual antique mirror pattern and color may vary slightly from the image shown.
FEATURES & BENEFITS
Each piece of glass is professionally finished through a proprietary oxidation and silvering process that cannot be duplicated by DIY or other aging methods.
Authentic antiqued variations in color and appearance.
Standard smooth mirror back for easy installation.
Actual sheets may vary in color and appearance from samples and from sheet to sheet.
We work with all customers to maximize sheet utilization and reduce scrap.
Custom cut to any size.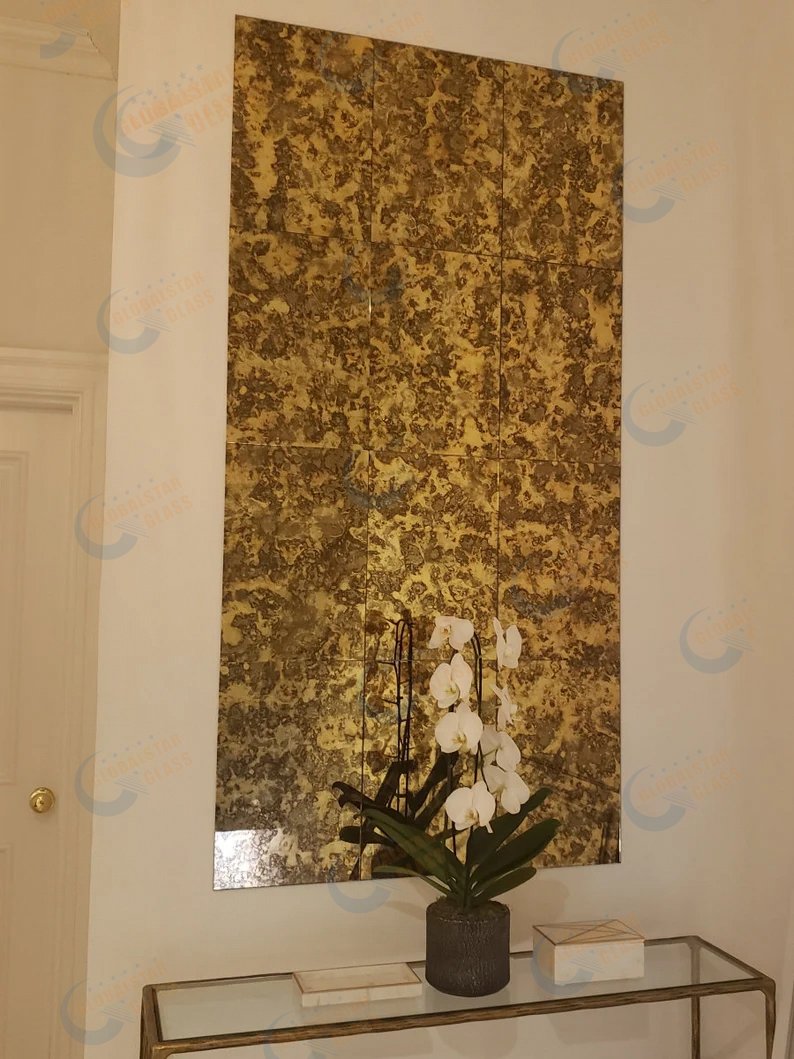 MIRROR TILES ALSO AVAILABLE
All antique mirror patterns are also available as pre-cut tiles..
Order all of the same pattern or mix and match for a unique design.
All tiles come with a light seamed edge for safe handling.
Need safety specifications to further prevent breakage? Laminated antique mirror available. Have special design requirements, such as combining with other glass products for a truly unique piece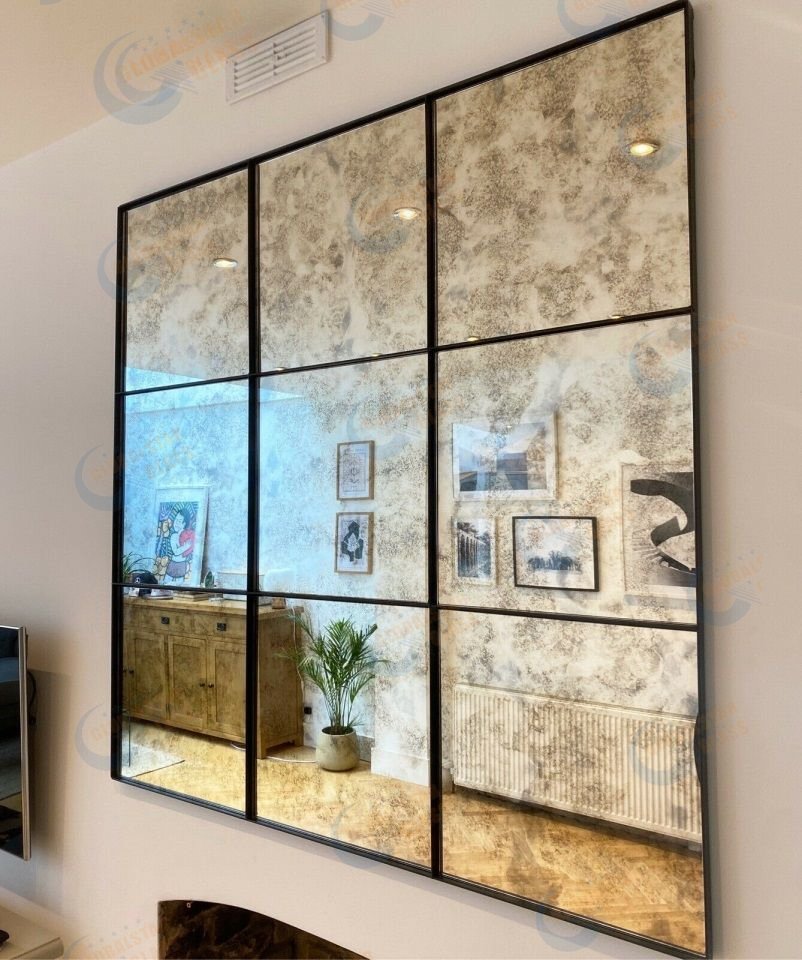 RESIDENTIAL INTERIORS

Bathrooms

Hallways

Living Room

Framed

Tiled Backsplash

Furniture

Over a Fireplace

In the Bedroom

Behind a Wet Bar
COMMERCIAL INTERIORS

Hospitality

Lobby Areas

Restaurants and Bars

Hotels

Elevator Cab Interiors

Hallways

Lounges

Casinos

Department Stores

Boutique Shops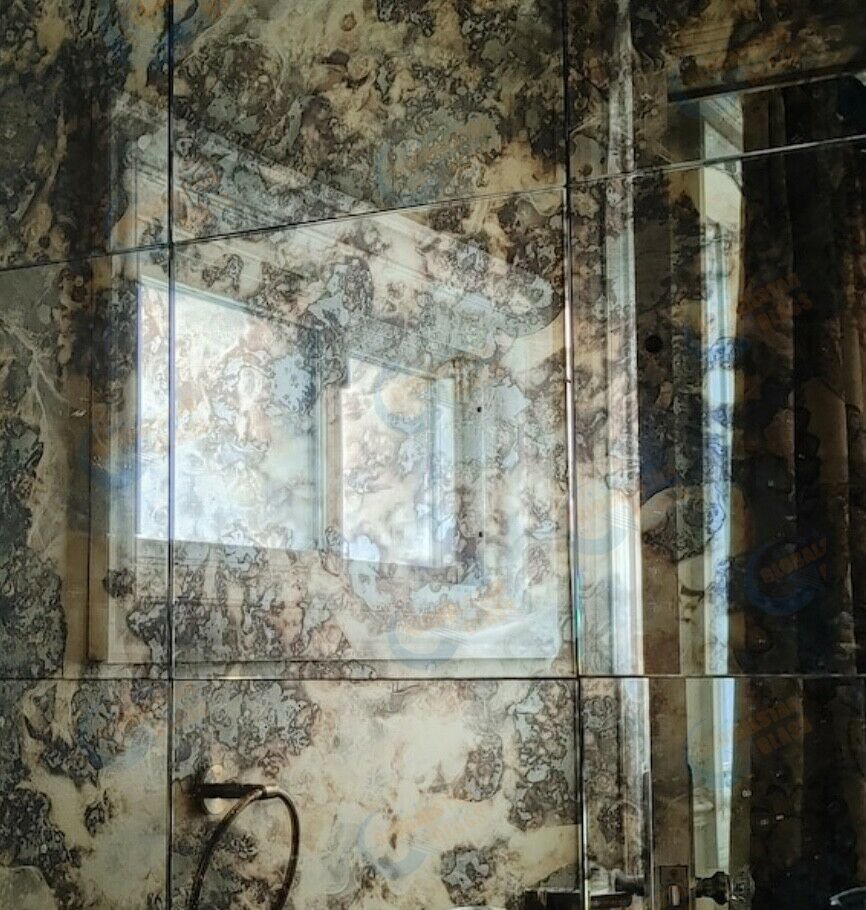 ANY SIZE, ANY SPACE
We can fulfill all orders for mirrors. Whether you have standard dimensions you are working with and looking to fill or are working with something more customized and custom, we can help. We are fully skilled and experienced in producing oversized vanity and bathroom mirrors, large and expansive floor-to-ceiling mirrors for gyms and fitness rooms, full-length mirrors for fitting rooms and dressing rooms, closet door bifold or sliding mirrors.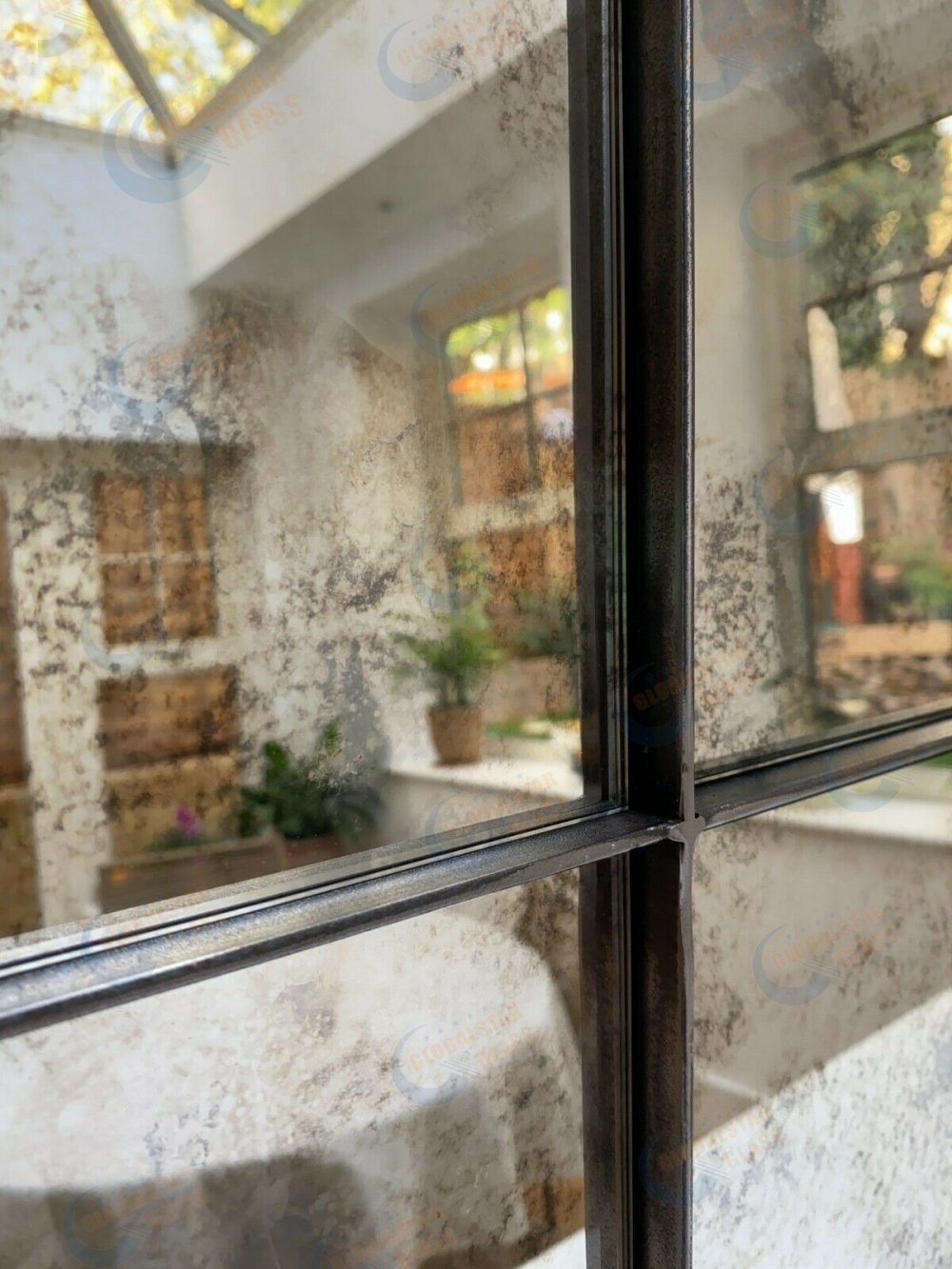 If you need help finding the right kind of antique mirror for your property, one of our team will be happy to discuss this with you or your designer/decorator. Just get in touch and we can get the ball rolling.
New Mirror Glass
Old World Charm
Add a reflection of elegance to your room with a Classic Antique Mirror. Open up your space with light and the character of a more refined time. Make a unique decorative statement and project an air of luxury with the highest-quality antique decor mirror customized to fit your specific needs. Our vintage mirrors start with brand new glass that we then hand-silver to reproduce the patina of the looking glasses that adorned the grandest chateaus from centuries ago.