1、Description of antique mirror :
Antique mirror is one kind of silver mirror whose pattern is of different chemical composition but not printing , on the surface of silver mirror different kinds of designs and colors form .
2、Characteristics :
Traditional classic archaic style , modern European style
Elegant and graceful
Creating feeling of through time and space
3、Specification :
Standard Size: 1830X2440, 3300X2140mm.
Packing: Pieces in wooden case, paper interlayer.
Thickness: 3mm, 4mm, 5mm,6mm,8mm,10mm
Color : different color available , Clear, Grey , Silver, Golden, Pink, Green, Blue, Bronze, etc.
Design : different design available , or as per customers' design
Paint :Double coating Fenzi paint
Paint color : Grey, Green etc。
4、Application :
Antique mirror is widely used for high grade decoration, public spaces , such as decoration of Hotel, Vintage Style Furniture, Restaurant, Household, crafts , matching mirrors , Office, KTV, sitting rooms, bars and games rooms.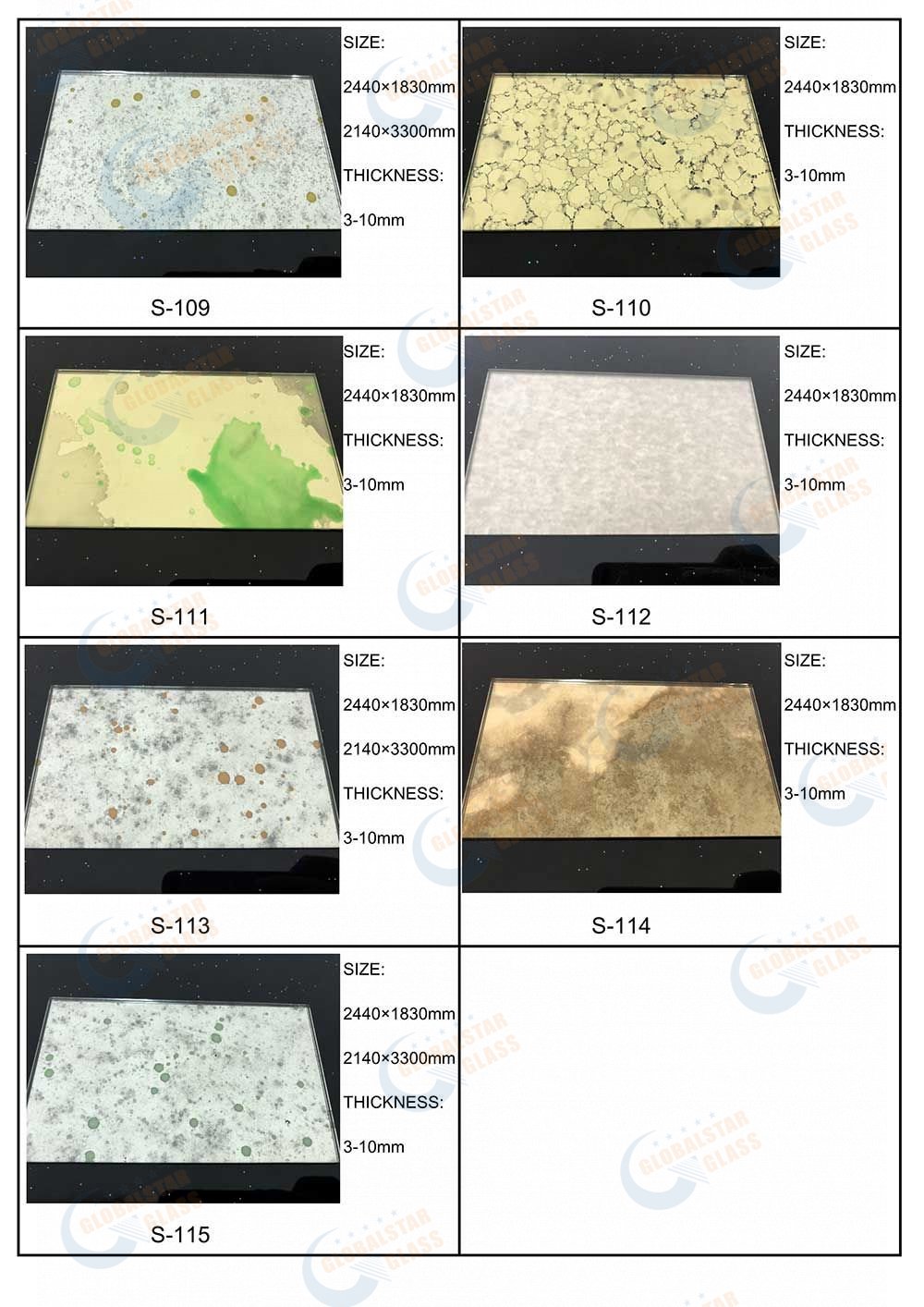 5、Performance parameter :
Quality certificate :CE, IKEA test report , ISO certificate
As the designs naturally formed by the role of chemical constituents, they will have little difference in different season due to the impact of weather changes . the similarity of the same design can only reach to 80% to 90%. The same batch of antique mirror will not show big difference in color or design.
It should be used with neutral glass glue .
If use on wood board in a large area , it must to test first to see if the chemical composition of the wood board will react with the composition of antique mirror . the test result comes out around one week .