Double glazing glass also called insulating Glass,It has excellent performance on reduction of heat gain or loss.It is made of two or more piece of glass with the middle parts separated by the hollow aluminum spacer which is filled with the drier.The hollow glass part is filled with dry air or inert gas and sealed by butyl glue or structural sealant.
Double glazing glass can be filled with the insert glass is excellent in heat and sound insulation,meeting the requirement for saving energy and environmental protection.
| | |
| --- | --- |
| Product Name | Insulated Glass Building Glass Safety IGU Glass |
| Type of Glass | Clear and colorful glass, Reflective glass,Tempered glass, laminated glass High transmittance Low-E, Double silver Low-E, Single silver Low-E, etc. |
| Thickness | 5+9+5; 6+12+6; 6+16+6...Customized |
| Minimum Size | 300mm×300mm |
| Maximum Size | 3000mmx6000mm |
| Color | Clear, White, Bronze, Grey, Green, Blue,Frosted ec |
| Aluminum Strip Width | 6mm/9mm/12mm/15mm etc |
| Insulating Gas | Air,Vaccm,Argon or other Inert Gas. |
| Application | Architecture(Glass curtain walls, Glass doors, Glass Windows) , train window , refrigerator ,etc. |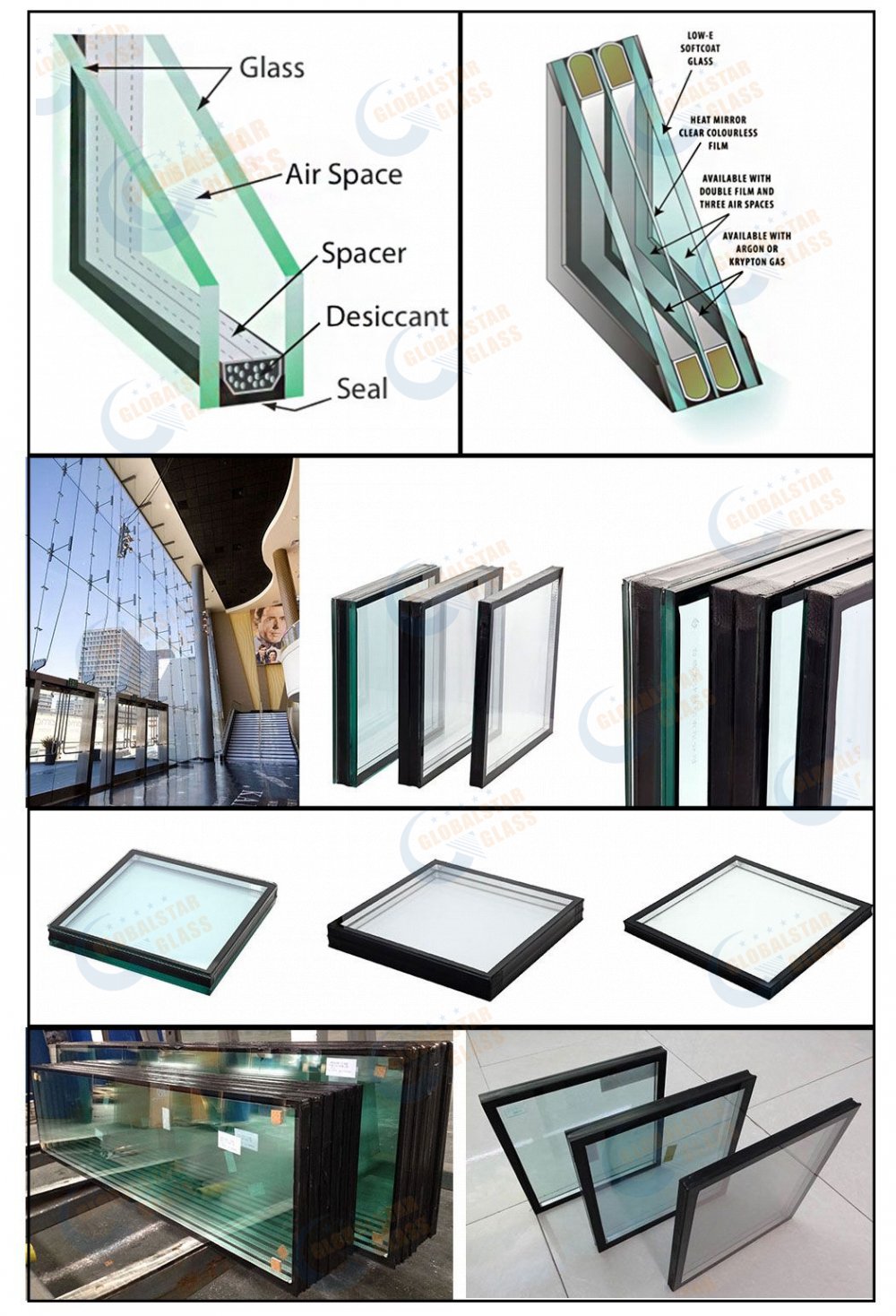 Have any questions about Double glazing glass?
Don't hesitate to contact us. Globalstar glass specialists are very happy to help you and provide a variety of flexible and reliable solutions to help you solve various problems.
As the professional glass manufacture, we could supply you competitive prices, follow up on production anytime with video, 100% Inspection before delivery, with CE,SGS,BV, ensure quality, and deliver products to your door.