GLOBALSTAR GLASS--Bullet-proof glass is made of glass and high-quality engineeringplastics by special processing to be a kind of composite material, It isusually transparent material, such as PVB film or SGP film. It has theappearance of ordinary glass and transmission behavior of light, of small arms'shooting to provide some protection.
Security.It is a special glass, even if the glass is broken and its fragments will notbe easily falling off, since the middle of
the material(laminatedglass)or the other (single-sidedproof glass)to link the material, thus great reducing theharm to personnel. Bullet-proof glass in addition to the security performanceof high intensity, but also anti-moisture, cold, UV, and so on.
Applications:
Now,it is widely used in various industries such as banks, insurance companies'windows or goldsmith, antique display cabinets,etc.
Thinkness:4mm-25mm
size: maximum ( width3300mm * length 9500mm width 2440mm * length 13000mm)
Type: flat and bent are available.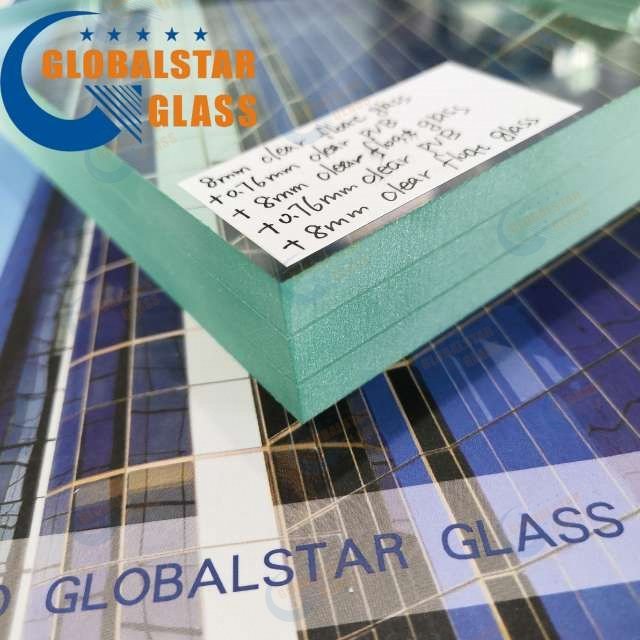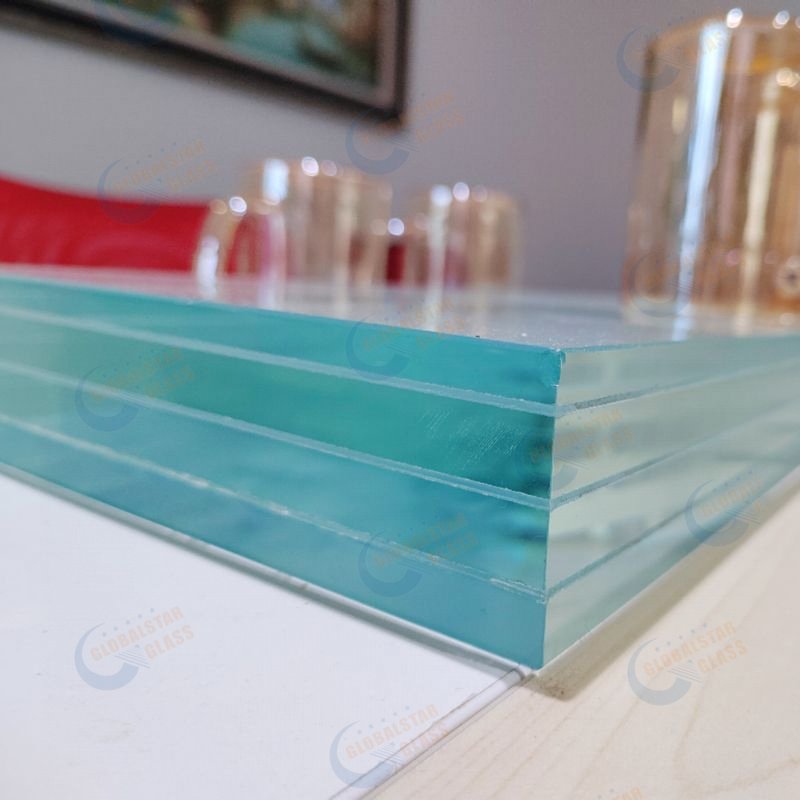 The SentryGlas interlayer is five times stronger and up to 100 times stiffer than conventional laminating materials. With this kind of strength, SentryGlas opening up design possibilities that didn't exist before.
SentryGlas Interlayer for laminated safety glazing outperforms other current technologies in laminated glass by offering five times the tear strength and 100 times the rigidity of a conventional PVB interlayer. Originally developed for the hurricane glazing market, SentryGlas Interlayer is used in applications where high-performance glass is required such as security and structural glazing, bomb blast, ballistics and marine vessels. Glass producers and laminators require interlayers to be supplied either in sheet form or on rolls and fortunately SentryGlas Interlayers are available in both formats.
About SentryGlas ionoplast interlayers
SentryGlas was initially developed for hurricane glass glazing applications in the United States. Made using ionoplast polymer technology, SentryGlas is chemically different from PVB (like Trosifol and Butacite), making it water resistant, clearer and stronger. With its superior strength to traditionally laminated glass, SentryGlas set a new standard in strength for lamination and has continued to lead the industry. It has since expanded its use, as structural engineers have recognized that the performance benefits developed for hurricane applications could also be beneficial for many other aspects of a building. This includes facades, overhead glazing, balustrades, doors and partitions. Today, many modern architectural buildings use SentryGlas to create new, and less framed glass structures.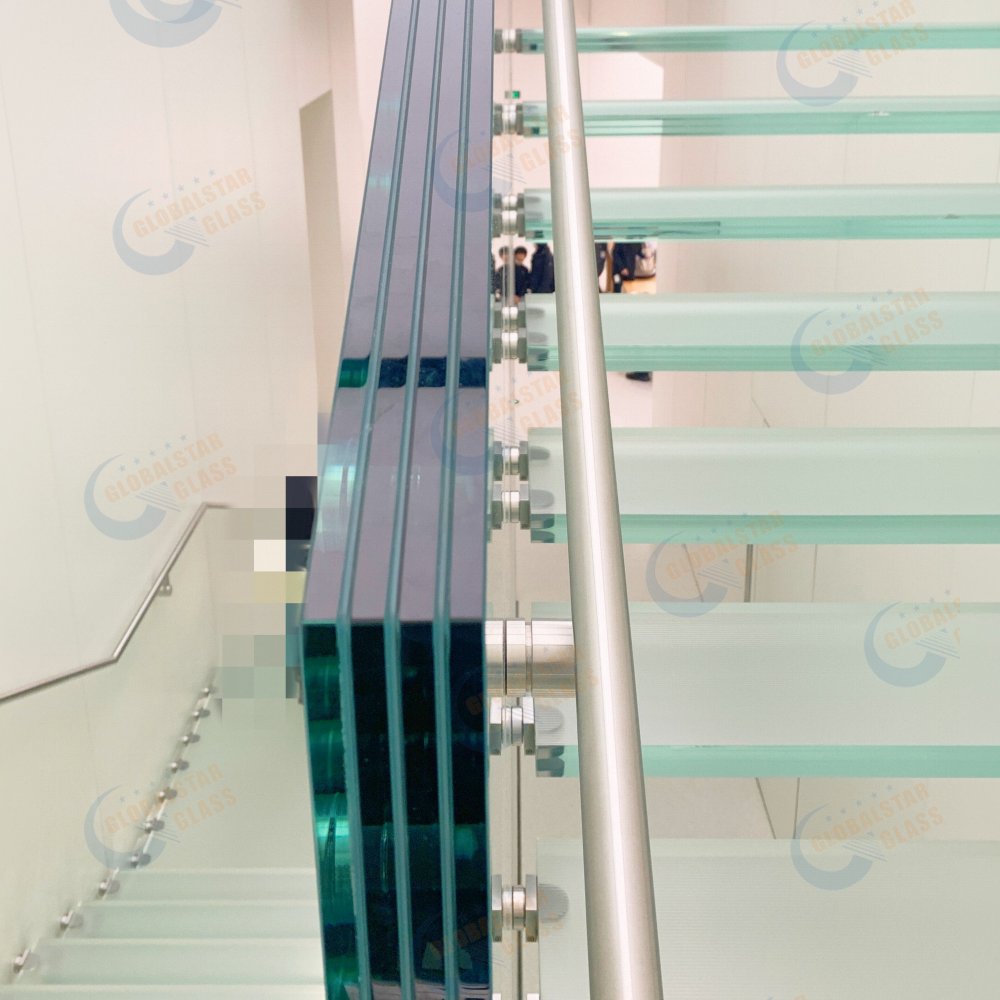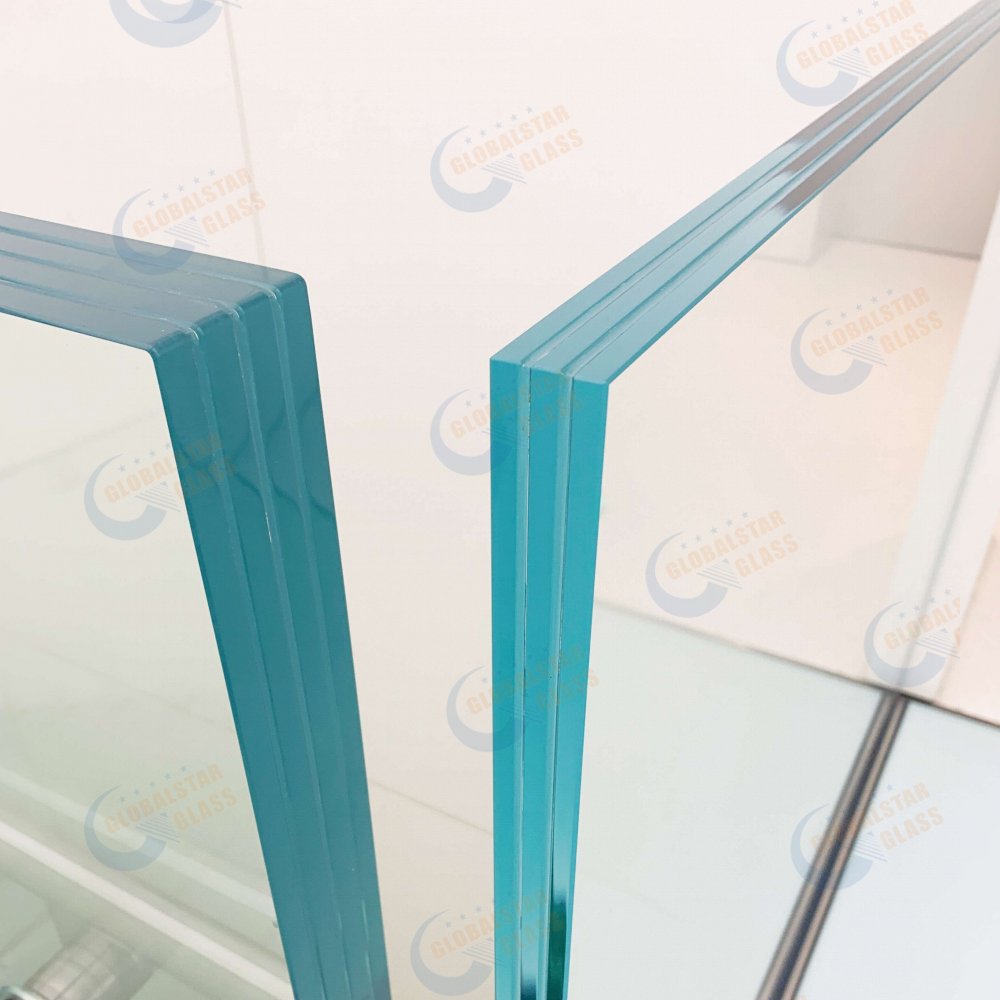 Glass Material
Clear float glass, tinted float glass,reflective glass tempered glass, mirror ,acid etched glass etc
Glass Colors
A) Blue: Sky Blue, Lake Blue, Ford Blue, Dark Blue, Royal Blue;
B) Bronze: Dark Bronze, Euro Bronze;
C) Clear;
D) Green: Dark Green, French Green;
E) Grey: Dark Grey, Euro Grey, Mist Grey, Century Grey;
F) Pink etc.
Benefits
A) Holds together when shattered. The PVB interlayer keeps the glass bonded,
even when broken, resulting in a characteristic spider web cracking pattern across the glass.
B) Cyclone resistant
C) Superior UV blockage
D) Excellent sound damping properties
E) Low visible distortion
REQUIREMENT

BENEFIT

GLASS ASSEMBLY

Solar control

Energy saving

2ply+1PVB interlayer

UV elimination

Sound control

Noise reduction

2ply+1PVB interlayer

Safety

Lowest injury risk

2ply+2PVB interlayers

Anti-bandit protection

2ply+4-6PVB interlayers

Security

Forced entry protection

3ply+4PVB interlayers

Bullet proof

Decide case by case, at least

Blast resistant

4ply+multi PVB interlayers