Tempered/Toughened Glass Fencing
What is Glass fencing?

Glass fencing is made of tempered/toughened glass/laminated, that is held at the base and often also with a handrail around the top of the balustrade glass. color is clear or ultra clear glass, or other color you want.

Glass fencing is new modern solution for railing, it provides some of the best looking railing systems on the market, glass fencing is very popular over the world.
Benefits for temperd glass:
1.Tempered glass is produced by heating annealed glass in a furnace to 620 degree centigrade. Progressing from the furnace, the glass is rapidly cooled with jets of cold air, inducing compressive stresses to the surface while the center remains tensile.
2.It is 5 times stronger than annealed glass of the same thickness.
3. Stronger resistance to thermal breakage than annealed or heat strengthened glass
4. If breakage occurs the glass breaks up into small, cubical fragments, which are not threatening to humans.
Fetures:
-Suitable for use as a safety glass as defined by customer product safety association 16CFR1201,ANSI Z 97.1 1984 and BS 6262.
-Conforms to CCC,AS/NZS2208-1996(Licence No: SMK40377 ),EN12150-1,and ASTM C1048,All work done on glass.
Special processing: cutting, holes notching or edge working will-be made before heat treated.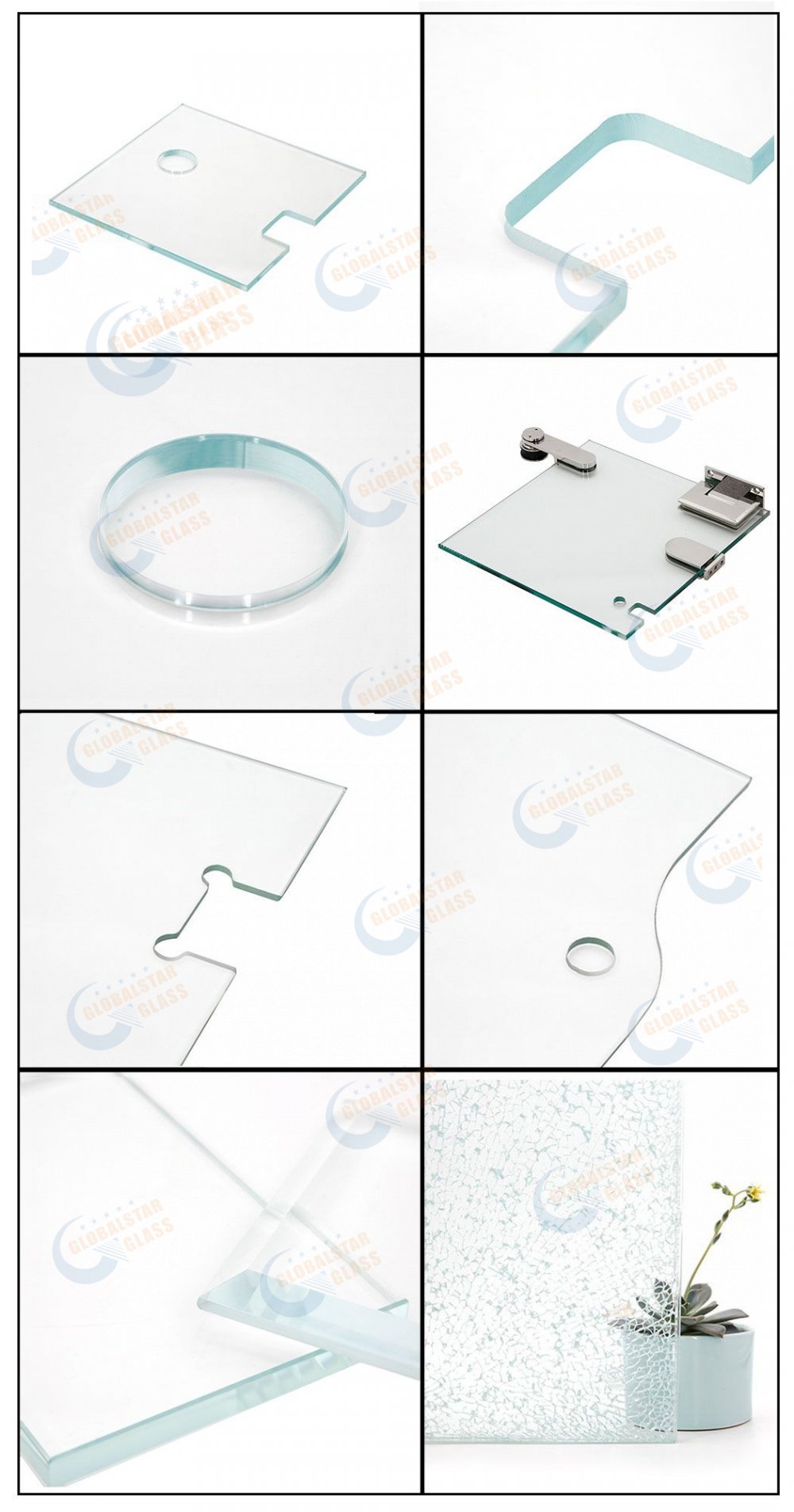 What types of glass fence railing systems are there?
Our glass fencing can be fully frameless, semi-frameless and also be our original model of balustrading with a traditional rounded handrail or our more modern glass balustrade.

Because the majority of the railing industry uses posts, this is easily the most popular system.
Frameless Systems usually have minimal hardware towards the bottom of the panel. The goal for these systems is to have as clean a view as possible.
As the professional glass manufacture, we could supply you competitive prices, follow up on production anytime with video, 100% Inspection before delivery, with CE,SGS,BV, ensure quality, and deliver products to your door.
Have any questions about Glass fencing?
Don't hesitate to contact us. Globalstar glass specialists are very happy to help you and provide a variety of flexible and reliable solutions to help you solve various problems.